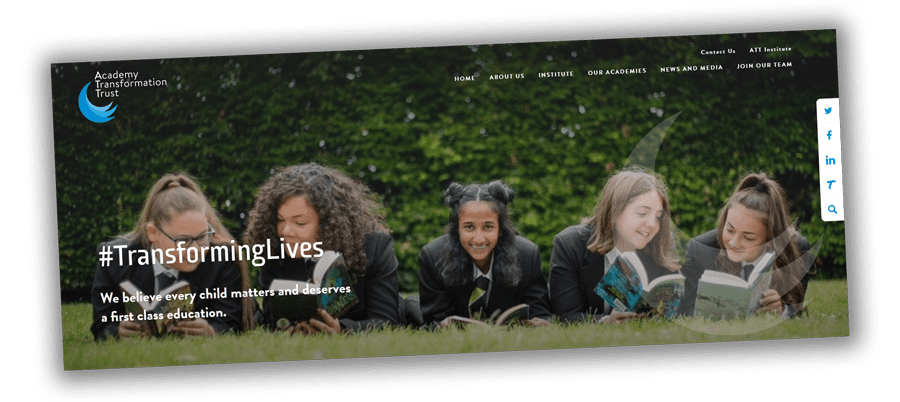 We are pleased to have partnered with CODA Education to redevelop 24 websites and capture professional videos and stunning high-quality photographs across our academies. CODA was chosen due to their wealth of experience in the educational sector, project management and value for money.
We developed a Web Presence project team and CODA organised engagement sessions with stakeholders across our Trust. During these sessions, the project team decided on the branding and consistent navigation for our websites.
CODA is also visiting all our academies to capture video and photographs to use on the website, social media and marketing. The results are superb!